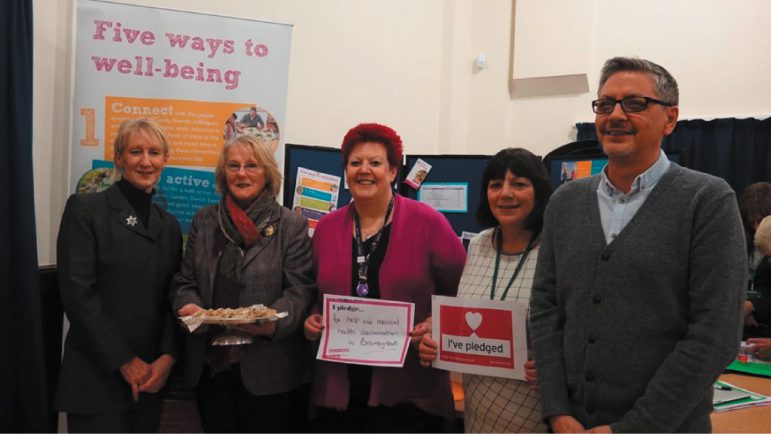 Bromsgrove councillors renew pledge to end mental health stigma
BROMSGROVE District Councillors have reiterated their commitment to the Time to Change Mental Health Pledge which they signed up to this time last year.
The scheme is aimed at ending mental health stigma and discrimination in the workplace and the councillors' renewing of the plege followed a presentation by independent mental health expert Neil Ordish, Unison branch manager Laney Walsh, human resources and organisational development advisor Lindsey Wood and health improvement co-ordinator Angie Waldron.
Among the items included in the pledge is that there is a growing understanding that good mental health underpins everything done by the council, from acting, thinking, feeling and behaving and that the mental health and well-being of staff needs to be protected, promoted and supported.
Deputy chief executive of Bromsgrove District Council, Sue Hanley, who chairs the Time to Talk group, said the council was proud to fully support the pledge, adding the authority now had a workforce better equipped to understand and support mental health, both for colleagues and for the people in the community.
The most profitable investment is the one you're making to your own health. Do not miss your chance to get stronger, healthier, self-confident and tons of positive energy! Sign up to the Headgym to build yourself esteem!