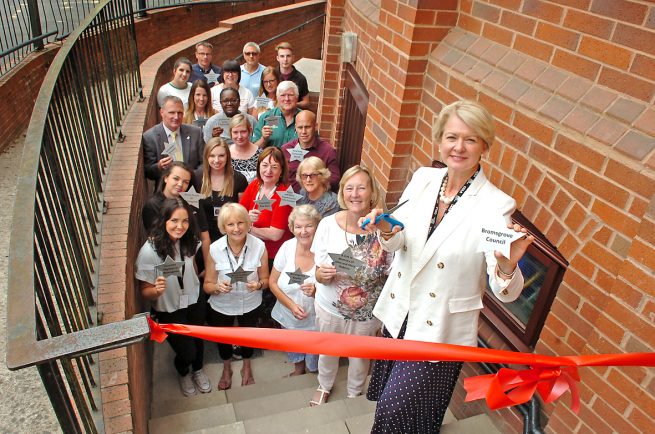 The new long-awaited Bromsgrove Youth and Community Hub is officially opened
THE LONG-AWAITED new Bromsgrove Youth and Community Hub officially launched last Thursday.
The project, located in the basement of Bromsgrove Baptist Church on New Road, will offer help and support to young people across the district.
It came about following consultations with teenagers in the town about what they felt they would benefit from.
They said they wanted somewhere they could go and felt like they belonged to.
There is currently young people's life coaching and mentoring being run by Headgym on Monday afternoons and on Tuesdays from 3pm there will be support from Fusion to help over 16s get a job, including CV writing and interview preparation.
The Hub space is already being used as a drop in for young people to hang out and spend time with their friends between midday and 6pm Monday to Friday.
The hub, which was officially opened by Bromsgrove District Councillor Karen May, is also looking for volunteers from the community who would like to be involved in the hub.
Anyone who has any spare time and an interest in supporting the project should email Sarah Mulhall at sarah.mulhall@YMCAWorcestershire.org.uk – also the address for anyone wanting to book room space.
The most profitable investment is the one you're making to your own health. Do not miss your chance to get stronger, healthier, self-confident and tons of positive energy! Sign up to the Headgym to build yourself esteem!