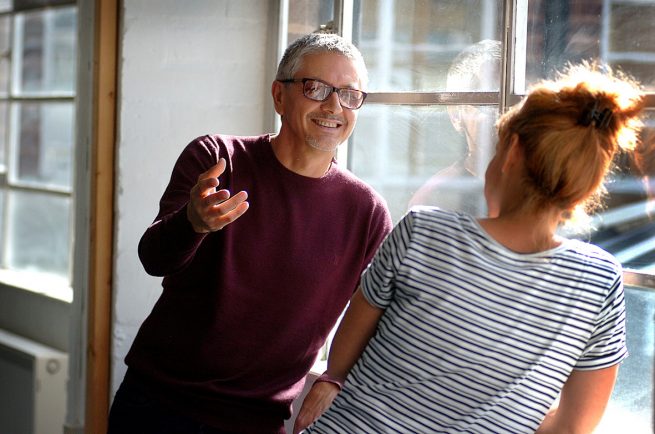 Lottery cash will help programme support youngsters in Redditch who need a boost
A NEW well-being scheme for young people in Redditch is helping them set goals and feel good about the future.
Thanks to a £10,000 funding boost from the Big Lotto, the project based at the Old Needle Works will see youngsters paired up with coaches as they work towards positive outcomes.
Clients aged 14 to 20 who may have experienced a variety of conditions like anxiety, school attendance issues, depression, low self-esteem or self harm will work one-to-one with their coaches to talk and make plans for their future.
The Lotto funding will allow the project to help at least 40 young people, pairing them up with a coach who can motivate them to set positive goals and devise strategies and techniques to overcome and manage their varying issues and needs.
One client who has been part of the scheme since July said: "It's made such a difference to me already, really improving my self esteem and confidence. I've got more self-belief now.
I'd had counseling before, but this is so different because instead of just listening to me, my coach gives me practical advice and teaches me skills that I can use in real-life situations.
"We've built up a really good relationship since we started the sessions too, and I think we're on the same wavelength.
"I've grown up a lot, I'm more organised and really prioritising my college studies. I'm looking forward to the future."
Coach Neil Ordish said: "We aim to help people help themselves. From day one, we build resilience which is the key – and it seems to be very effective."
There is still scope for more people to benefit from the scheme and the Needle Works is not only going to be supporting the clients during their course of coaching sessions, but afterwards too.
Anyone interested in finding out more can email elaine@theoldneedleworks.co.uk
The most profitable investment is the one you're making to your own health. Do not miss your chance to get stronger, healthier, self-confident and tons of positive energy! Sign up to the Headgym to build yourself esteem!