A unique shopping experience
Today I visited my friend and social entrepreneur Liz Williams who has recently opened the Baliff Cafe and Vintage shop 'Annaliz' in the former County Court building Redditch town centre. Five minutes from the town centre with a little car park a stone's throw away and disabled parking right outside. What a fantastic building, full of character and original features that I am sure could tell some stories. There were huge chandeliers, decorative architrave wonderful arch shaped windows and grand wooden doors provide the perfect setting for the vintage wares. I was lucky enough to get the guided tour almost floating across the plush carpets that run throughout the building into the Judge's chambers and courtroom which are currently being converted for conferences and events. The main part of the shop has some wonderful items that take you far back in time as well as some more recent which I recognise from my childhood (I am sure the 70's & 80's aren't vintage!). There are two old interview rooms leading from the main shop which are now used to display vintage clothing, again I am sure half my wardrobe is on the rack. At the rear of the shop is bright newly fitted cafe and meeting room that still retain an air of history. I sat in the shop sipping my coffee feeling like I had gone back in time; Liz read some interesting text from a vintage plain wrapped book! (I will leave that to your imagination). For events and meetings food can be provided and room hire is very competitive, Liz runs a flexible approach you will not feel pressured into anything and bespoke services will always be considered. The shop and Cafe are part of the Safe Place Scheme which gives vulnerable people a short term safe place to go if they are feeling threatened when out and about. I certainly felt comfortable, the place has a great atmosphere and the relaxed and friendly no pressure approach is refreshing we are so used to the heavy sell a great refuge away from the hustle and bustle a real step back in time.

Take a step back in time pop in for a coffee and a relaxing shopping experience.
Neil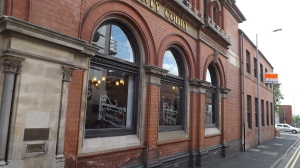 Annaliz Vintage, Church Road, Redditch B97 4AB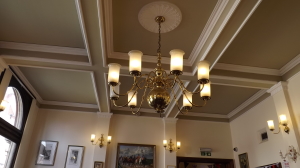 Annaliz Vintage, Church Road, Redditch B97 4AB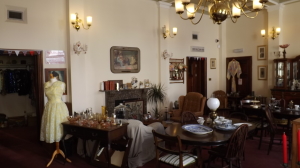 Annaliz Vintage, Church Road, Redditch B97 4AB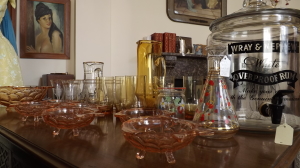 Annaliz Vintage, Church Road, Redditch B97 4AB
The most profitable investment is the one you're making to your own health. Do not miss your chance to get stronger, healthier, self-confident and tons of positive energy! Sign up to the Headgym to build yourself esteem!